The Ceremony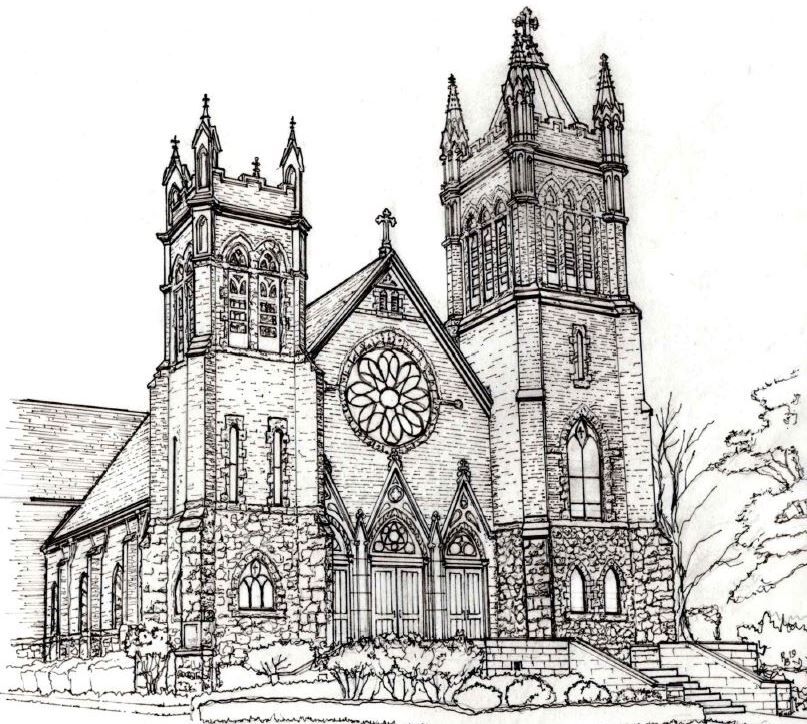 Saturday, October 9, 2021
2:00 PM - 3:00 PM
Attire: Formal
Ceremony
St. Paul Catholic Church
157 Lake Shore Rd, Grosse Pointe Farms, MI, 48236
Reception
Detroit Yacht Club
1 Riverbank Road, Detroit, MI, 48207
The Reception
Reception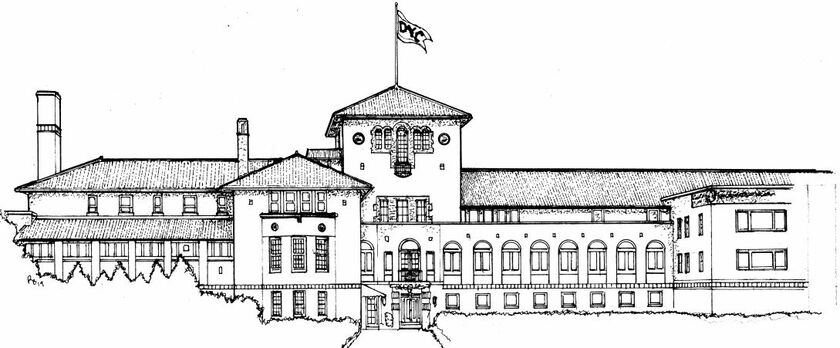 Saturday, October 9, 2021
5:00 PM - 11:00 PM
Detroit Yacht Club
1 Riverbank Road, Detroit, MI, 48207
Attire: Formal
Wedding Party
Kathleen McGill - Maid of Honor
Alexandra Berry - Bridesmaid
Jessica Farac - Bridesmaid
Kelsi Andrews - Bridesmaid
Lexi Seewald - Bridesmaid
Nicola Lewis - Bridesmaid
Taylor Sullivan - Bridesmaid
Andrew Edmonds - Groomsman
Brad Cassiday - Groomsman
Cameron Crowe - Groomsman
Drew Cassiday - Groomsman
Our Story
How We Met - (Claire)
Jared and I met shortly after I had started working at the Meijer corporate offices the spring of 2016. Jared had been working for Meijer since 2012 and was in pricing at the time, while I had just graduated from WMU and was training for a merchandising position. Going into my role at Meijer, I had sworn to myself that I wasn't going to date within the office, which was also the mindset Jared had during the four years he'd already been working there.

Immediately after first spotting Jared in passing at the office, I knew he was the exception to my rule.

For my training, I had to take a series of classes to learn about the different cross functional roles at Meijer, which included pricing. I had one of these classes not even a month after my first day of work, and to my surprise, the man I had just recently spotted in the hallway was teaching my class. I could not tell you a single thing he had said during the entire class, instead I had spent my time trying to figure out whether or not he was single.

I wasn't getting much information from his Facebook, but I did learn that we had a mutual friend, Mary Smale, previously Dosch. After reaching out to Mary to get the inside scoop on Jared, she mentioned that he and her now husband, Tom, were good friends, and asked if she could reach out to Tom about my interest in Jared. I almost told her to not say anything, but instead figured I had nothing to lose and why not?

Almost immediately, Tom had texted Jared (while he was still standing up teaching) that there was a girl in his class named Claire who was "picking up what he was putting out there." A few days later, Jared reached out to me via Facebook and we exchanged phone numbers. After a few days of texting back and forth, I was eager to get to know him in person rather than over the phone, and asked him to grab a beer with me at Brewery Vivant.

Our first date, on June 22, 2016, was the best first date either of us had ever had. We ended up connecting over mutual interests, our father's both being chemical engineers, our catholic faith, and dreams for future travels. We ended the date much later than either had planned, but we both were already anticipating the second date.
The Proposal - (Jared)
I planned a trip up in Northern Michigan during the weekend of June 22nd, which marked the three year anniversary of our first date. My idea of where I wanted to propose was to be doing something unique, but in Michigan as well since Claire and I have grown up in this state. That Thursday, we drove up north to Traverse City, where we spent the night downtown and did wine tasting on Mission Point Peninsula.

The next day, we traveled to Leland where we then get on a ferry that took us to South Manitou Island, which is part of the Sleeping Bear Dunes National Lakeshore. I had read an article a few years back that listed a hidden gem from every state in the U.S, and South Manitou Island was listed for Michigan. I did more research and became intrigued with the idea of visiting.

The island has three campgrounds, but no vehicles are allowed, so we had to bring all our own supplies and rough it. Claire and I had never done a backpacking trip, so we thought we'd spend two nights on the island. We set up our tent in a campground a half mile from the docks the ferry dropped us off on, which gave us the best view of Sleeping Bear Dunes on Michigan's shoreline.

We were able to go up into the Lighthouse on the island and do a good amount of hiking during our camping trip. For our last night there, we took a long hike to the west most part of the island to watch the sunset. When we got to the highest point of the island on top of the sand dunes, we could see a 360 degree view of Lake Michigan. With the sun setting, I got on one knee and asked Claire to spend the rest of her life with me, and she said yes!

After I proposed, I told Claire that I had another surprise for her. I let her know that I had driven down to her father's house in Kentucky that spring to ask for his blessing. She had thought I was on the east side of the state hanging out with friends that weekend, so it was nice to give her two great surprise that trip!